[email protected]
first

provides the highest quality of physiotherapy treatment for patients from a variety of backgrounds and injuries.

No referral is required to access physiotherapy and all ACC documentation can be completed at our clinic. We can refer for xray's and ultrasounds and refer onto Orthopaedic Consultants.
SPINAL MOBILISATION  / MANIPULATION
SPORTS INJURIES & EXERCISE INJURIES 
ACUPUNCTURE & DRY NEEDLING
RESPIRATORY Physiotherapy
PRE & POST OPERATIVE REHABILITATION
OCCUPATIONAL & GENERAL INJURIES
MUSCLE BALANCE  / BIOMECHANICAL
ASSESSMENT
POSTURAL EDUCATION / DYSFUNCTION
GYM BASED & HOME BASED
REHABILITATION
Meet the experienced Physiotherapy team and Super friendly administration team.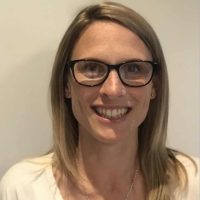 Janelle Grubner
Cardio-Respiratory Physiotherapist